The Importance of a Swimsuit Cover Up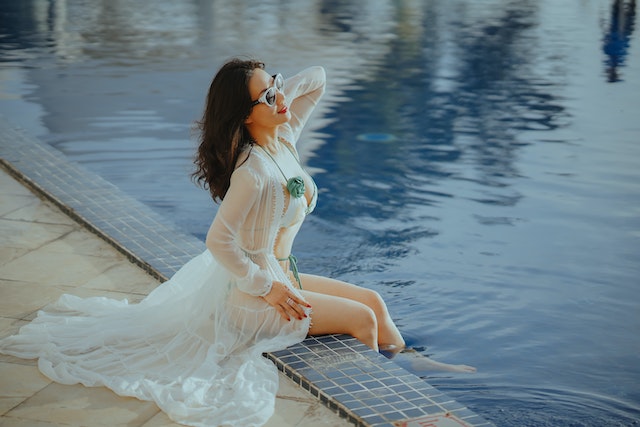 Cover-ups can be an essential part of your summer wardrobe. They are not only practical but also stylish. Cover-ups are available in various styles, including tunic dresses, caftans, and ponchos. They are made of lightweight, breathable fabrics that are easy to care for.
Breathable
A swimsuit cover up is essential for any beach vacation, but you should be careful to choose one that's breathable. It should also be made of a fabric that isn't too heavy, which can make you feel uncomfortable on a hot day at the beach. Some of the most breathable fabrics include naturally derived options, such as cotton and linen. They tend to be lightweight and breathable, and they also dry quickly when they get wet. You'll also find some synthetic fabrics, like polybutylene terephthalate and polyester, that is lightweight, breathable, and snag-resistant. These fabrics are also moisture-resistant and have UPF protection, which helps shield you from harmful UV rays.
Comfortable
A swimsuit cover-up is an essential piece of clothing to have on hand for any beach or pool outing. It helps to ensure that you look and feel your best without exposing any skin you don't want the world to see. Comfortable swimsuit cover-ups should be made from light, breathable materials. They should be comfortable enough to wear for long periods and easy to care for. For example, you can find swimsuit cover-ups made from soft fabrics with UPF protection. These types of cover-ups are great for protecting your skin from harmful UV rays, which can cause premature aging and sunburn. Another excellent option for beach cover-ups is the caftan. This loose-fitting dress covers your upper body, tummy, hips, and legs, so you're not showing any skin. This piece can also be worn over a swimsuit and is available in many colors and styles.
Versatile
A swimsuit cover-up is a must-have for your summer beach bag and wardrobe. They're essential for creating an attractive swim look and an easy way to protect yourself from the sun's harmful rays. The best cover-ups are versatile and can be worn in multiple ways. They can be open over a bathing suit, tied as a dress, and buttoned up for an evening out. When choosing the right cover-up for your body type, it's essential to find something that flatters you and is made from a lightweight yet still breathable fabric. A variety of materials are available, including cotton and linen. For example, a white drawstring tunic with crochet details can be worn at the beach or pool and looks adorable paired with sandals on a casual date. It also comes in various colors, making finding one that suits you perfectly easy.
Sun Protection
While in the water, it's essential to be protected from the sun's harmful rays, especially during peak times of day when UV rays are at their strongest. That's why a swimsuit cover-up is so essential to wear. In addition to being breathable, a cover-up should also be made of high-quality fabric that will not make you itch or chafe. It should be cotton or a soft, comfortable, breathable, woven material. Another essential thing to consider is the UPF or Ultraviolet Protection Factor. The higher the UPF, the better it will protect you from damaging sun rays.