Marketing Automation Bizleads Summit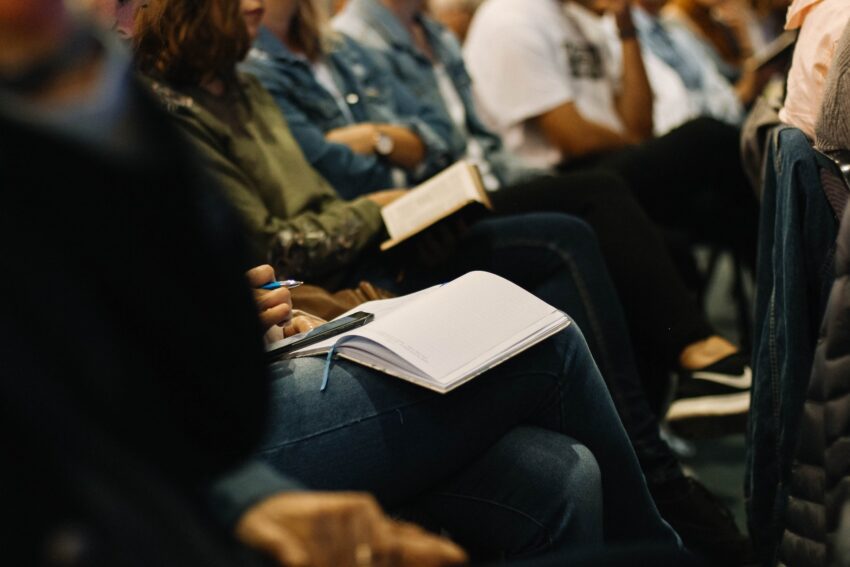 The Marketing Automation Bizleads Summit is an annual conference devoted to marketing automation with leading subject-matter experts informing you about the most recent developments and industry best practices.
Industry specialists passionate about marketing automation will deliver case studies, demos, and interactive presentations.
The Bizleads Summit 2022 is a fantastic chance for you to learn how to use marketing automation more efficiently from some of the best in the business. You'll have the opportunity to learn about marketing automation aspects and determine how you can use it in your business.
Businesses and marketing teams who wish to improve their existing marketing strategy or learn more should attend this summit.
Attendees of the Bizleads Summit will have the opportunity to network with other marketers that have effectively included marketing automation solutions in their organizations' plans.
What is the Marketing Automation Bizleads Summit?
Bizleads Summit is a yearly marketing automation conference. This year's summit was hell from October 1 through October 3 in Las Vegas, Nevada. The event aimed to inform businesses about the newest marketing automation techniques and technologies in 2022.
The summit provided delegates a chance to network with other business experts, learn about the most recent internet marketing tools, tactics, and strategies, and receive one-on-one advice from leading online marketers.
Why attend the Bizleads Summit?
The Marketing Automation Bizleads Summit is for you whether you're getting started as a marketer or hoping to improve your marketing efforts. 
This event will teach you how to make the most of marketing automation. You will be able to identify the latest marketing tools and resources.
At the Marketing Automation Bizleads Summit, you can learn from some of the best in the field to determine which automation technique will be most beneficial for you and your company.
You will discover everything there is to know about marketing automation. Then you can choose the best marketing automation for your business.
Events Speakers
Malcolm Cesar is a business owner and expert in internet marketing who has a lot of expertise in creating and managing profitable internet marketing initiatives. He frequently contributes to online media and has talked about marketing automation at several conferences.
Spencer Mecham – Buildapreneur 
Spencer Mecham is a full-time affiliate marketer and course developer. He is the founder of Mecham Marketing, which offers entrepreneurs and small companies top-notch marketing education and training.
Spencer is committed to offering the best instruction and training available. He is passionate about assisting others in realizing their aspirations and goals.
Spencer has a ton of experience with internet commerce and affiliate marketing. Tens of thousands of people have benefited from his courses, which he has produced in hundreds on marketing, entrepreneurship, and online business.
Anca Pop, the founder of the social media tool, SocialBee, helps manage social media strategy so you can focus on other facets of your business. You can use SocialBee's DIY tool to support your social media strategy.
John Whitford – IncomeMesh.com
John is a skilled businessman with many years of expertise and is the founder of Incomemesh.com. He is willing to share his knowledge on building a successful business.
Marissa Romero is a businesswoman, YouTuber, and expert in video marketing and company expansion who imparts knowledge on launching, developing, and expanding any enterprise. She is the founder of Marketing Mastery Academy, a company that offers small business owners and entrepreneurs top-notch marketing education and training.
Marissa Romero is the ideal tutor if you want to learn about online business or video marketing. Her classes are full of helpful information, and she is always eager to assist students in achieving their objectives. Check out her classes right away to start growing your company.
Learning from the best is essential if you want to succeed as an affiliate marketer. Michael Mansell is the best, hands down. Michael is a well-known authority in affiliate marketing who has worked in the industry for many years.
He is ready to impart his expertise to you as he knows what it takes to succeed in affiliate marketing.
What is the Primary Objective of the Marketing Automation Bizleads Summit?
This summit's primary objective is to expand participants' knowledge of current marketing automation technology strategies.
Additionally, this event will allow attendees to learn about online marketing trends, marketing automation technologies, and what it takes to win in this cutthroat industry.
Also, it will provide helpful guidance on how to develop your marketing automation approach. This marketing summit is specially held for marketers who want to improve their understanding of current marketing automation technology strategies.
Do I Need To Attend The Bizleads Summit?
If you want to learn more about the most recent trends and best practices in marketing automation, attend this event. You'll learn how to stay away from typical blunders and find ways to enhance your marketing automation efforts.
The Bizleads Summit is a tremendous opportunity for you to network with some of the best industry professionals. The abilities you develop can also help you advance toward being an authority in marketing automation.
What Areas Will Be Discussed During the Marketing Automation Bizleads Summit?
The conference will address a variety of subjects, including how marketing automation may be used for social media, blogging, and email marketing.
Additionally, attendees will gain access to a collection of case studies in which they can research effective marketing strategies.
What is Marketing Automation?
Marketing automation automatically uses technology to automatically handle marketing operations and multifaceted campaigns across several channels. 
Thanks to marketing automation, businesses can target clients with automated messaging via email, social media, and text. Messages are automatically sent following processes, which are collections of instructions. Workflows can be created from scratch, customized using templates, or changed mid-campaign to improve performance. 
Marketing Automation Types
Numerous marketing automation programs are on the market. Every software category offers a unique collection of characteristics and advantages. The top three categories of marketing automation software are:
Email marketing software: By automating email marketing procedures, automated email marketing software saves time and cost.
Lead nurturing software: This software aids businesses in automating lead generation and management processes.
Social media management software: Software for managing social media can be used by companies to automate their social media marketing efforts.
Benefits Of Marketing Automation
Organizations and their marketing teams may benefit from automated marketing in several ways. Automation can lower operating expenses and enhance communication, enabling better decisions and more effective marketing efforts. The most important advantages of marketing automation are:
Improved Communication: You can save time and effort by automating social media management, email marketing, and mailing lists.
Increase Efficiency: Automating routine tasks like social media scheduling, entering data, and email marketing, allows you to save time.
Increased ROI: It enables you to assess the success of your initiatives and make adjustments to increase ROI.
Better engagement: Compared to mass emails, automated communications are frequently more engaging and personable, enabling you to forge stronger bonds with your customers.
What Impact Does Marketing Automation Have On Your Clients?
The benefits of marketing automation go beyond what they can achieve for your company.
Addressing specific pain points that have emerged in the digital-first Omni channel world also benefits your customers. 
The amount of information available to your clients makes it challenging to obtain the required solutions. Consumers who manage to get in touch with your business usually endure a fragmented experience as they switch between teams, channels, and platforms.
Through team collaboration, data collection in an accessible manner, and work prioritization, marketing automation will lower this friction.
Conclusion
It's critical for marketers to stay on top of current marketing trends and strategies. You can attend the Marketing Automation Bizleads Summit to get a head start on the trend.
Leading business professionals will be present at the conference to share their knowledge of the most recent trends and effective strategies in marketing automation. You'll attend interactive workshops, case studies, and demos led by marketing automation specialists.
Utilize networking opportunities to get in touch with other experts presently utilizing marketing automation to advance their companies.