Simple Home Style Tips to A More Stylish Home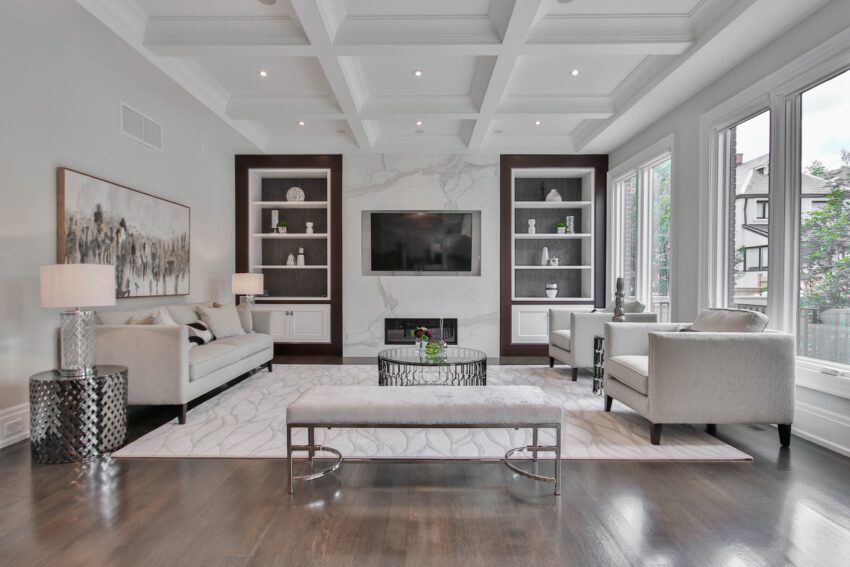 Usually, if a house is built in a minimalist style, the interior design and decoration will also adapt to that concept.
A minimalist concept most often highlighted is a simple form that still looks fashionable and modern. No furniture and decorations are dominant outside and inside the house, but they can still create a comfortable atmosphere.
There are many ways to beautify a small or minimalist home decor, for example, by buying the right furniture or paint.
So for that, we will recommend some ways to make minimalist home decorations so that your home is more beautiful.
4 Simple Tips to Beautify Your House
1. Choose Bright Colors but Stay Neutral
The minimalist style does look like simple home decor, but every element must be appropriately chosen. For example, selecting minimalist house paint is crucial to creating the desired atmosphere.
For minimalist home decor, the selection of light-colored wall paint can create a modern impression and a comfortable atmosphere. Bright colors such as white and neutral colors such as gray and pastels are the hallmark of a minimalist home.
While you can add a lighter color, we recommend sticking with neutral colors and limiting the number of colors you choose. To support the desired concept, you can also choose curtains that are the same color as the walls.
The selection of window curtains can be a point of interest in the house; one way is to choose curtains that contrast with the interior color of the house.
2. Combine with Natural Elements
Balance the look of white space and sleek lines with natural materials, such as a wooden bench or wicker basket.
Place some flowers or ornamental plants of the same color on the coffee table, or place a potted palm in an empty corner to brighten up the room.
One of the critical elements of a minimalist style is a simple natural look, such as a wooden seat or bookshelf.
3. Utilizing Natural Light
Sufficient natural lighting can give a more comfortable impression on our dwellings. In addition to making the living room and other areas warmer, you don't have to bother adding many decorations that make the room messy and cluttered.
Just add light curtains as decoration. This allows more sunlight to enter and brightens everything in its path. To make natural light spread throughout the room, you can add a large mirror that can reflect light.
4. Choose Small and Multifunctional Furniture
Because a minimalist house has simple characteristics and minimal items, you should choose simple and multifunctional furniture.
Choosing small furniture as a minimalist home decoration is also one way to bring out the house's character. You should use small-sized furniture with proportional sizes so as not to make the room look empty.
Meanwhile, smart furniture helps save space because it combines two or more functions of furniture and is a place for storage at home.
Examples of multifunctional furniture that can be used are a table and a bookshelf, a mattress with a bookshelf underneath, or a bunk bed with a study table at the bottom.
Final Thoughts
So what do you think of these methods? Have you used any of them before? Or do you have your tips and trick? If so, please share them with us in the comments below.