The Enjoyment to be had from Rooftop Pools While on Vacation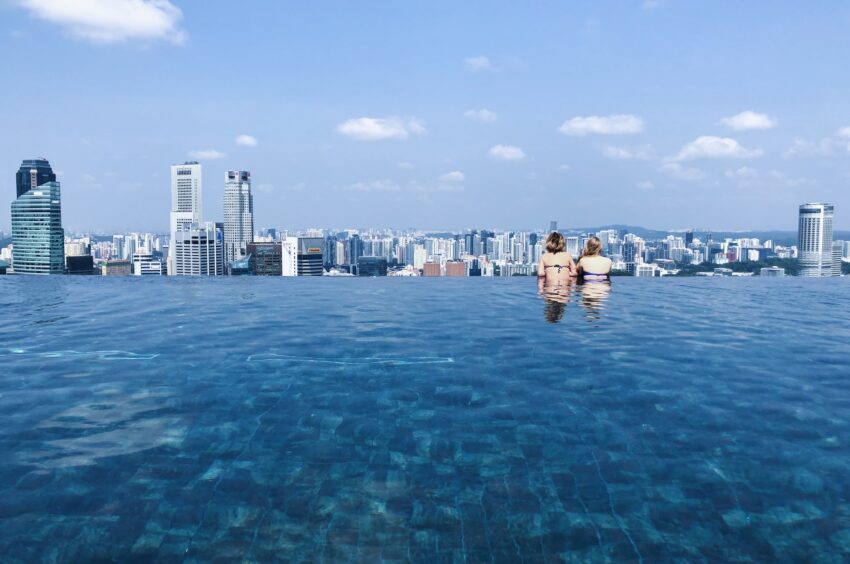 Rooftop pools are a great option for vacationers looking to enjoy the sun and soak up some Vitamin D. Not only do rooftop pools provide stunning views of the surrounding area, but they also offer a host of benefits that can make any vacation more enjoyable.
If you book the Roost Luxury Hotel with Rooftop Pool, for instance, then you can experience the wonderful view of Philadelphia while enjoying a relaxing soak. There are few experiences to beat soaking in a pool so high up and enjoying the view. Then if it can be a wonderful cityscape, even better.
Where pools are heated, you can do this when the city is all lit at night. That is a spectacular sight. In the daytime, you can eye up, while relaxing with friends and family, the neighborhoods you might visit the following day.
This article will discover many of the benefits of the rooftop pool that is outside and high up for the best views.
Outdoor Privacy
Rooftop pools can provide a sense of seclusion and relaxation that is hard to find elsewhere. Sitting on the rooftop overlooking the bustling city below, or looking out across an expansive skyline from atop a beach resort, rooftop pools allow for peaceful moments away from the crowds and hustle and bustle of everyday life.
There is something enjoyable about being in the open yet not highly visible by others because you are so high up. The higher up you go, the more magnificent the views become. Not everyone can have a rooftop pool, so if you get the opportunity, be sure to book this kind of experience and take advantage of the magnificent sights of places such as Philadelphia. Then why not move on to other locations in America? You might even be able to carry on with the same hotel chain.
Romantic Possibilities
In addition, rooftop pools can also serve as the perfect spot for a romantic evening spent beneath the stars. Whether on vacation with your special someone or friends and family, rooftop pools are sure to provide unforgettable memories that will last a lifetime.
Why not consider proposing to your loved one while soaking in a rooftop pool? There is an idea that would be hard to beat when it comes to marriage proposals. When you book the hotel, you might neglect to mention that it has a rooftop pool and make it something of a surprise. The romantic possibilities are endless.
Cooling Benefits
Rooftop pools can provide an oasis of cool relief during hot summer days. The rooftop often provides a refreshing breeze, in addition to the evaporative cooling effect of the pool. This can be a great way to take advantage of the rooftop location and stay cool during those hot summer days.
There is nothing like the feeling of a cool breeze that is not too cold. Water is relaxing in itself and then adding this extra dimension creates something special. Many of these pools also have bubbles moving around and heat to make them so relaxing and therapeutic. It can also be a social thing when we are experiencing this beside others we enjoy the company of or care about deeply.
Overall, rooftop pools provide an opportunity for vacationers to get away from it all and enjoy some downtime while soaking up the sun with amazing views. With the added benefits of privacy and cooling relief, rooftop pools are a great option for those looking to get the most out of their vacation experience. Whether looking for a romantic evening or just wanting to cool off from the summer heat, rooftop pools provide an ideal option for anyone seeking some enjoyment while away on a break.