Sexy Cars Of 2022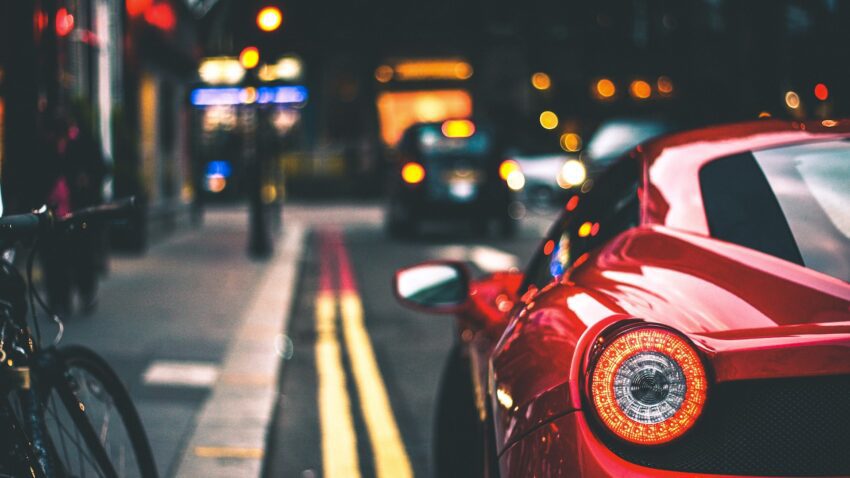 In this article, we will explore some of the most sexy cars of 2022. We will look into our favorite brands' sexiest electric marvels and dream machines.
Every car enthusiast and those who love to drive has excellent options this year, whether they choose a gas-powered, electric, or hybrid vehicle. 
Keep reading to see the sexy car of your dreams.
Aston Martin DBS Superleggera
The 2022 DBS Superleggera has stood out among the recent Aston Martins. Many people have labeled the Aston Martin DBS Superleggera as the "sexiest car." Even without its looks, it is a remarkable engineering marvel.
This beast, powered by 715 horsepower from a shattering V-12, is so swift that onlookers won't have much time to admire its meticulously carved Sheetmetal before it disappears into the horizon. If you want it to be, it's incisive, stunningly quick, and brilliantly wild; however, when you don't, it's cozy and sophisticated.
Undoubtedly, the headlights will grab your attention, and its lattice mouth and Aston Martin logo exude elegance.
Jaguar E-Type
The Jaguar E-Type Reborn is a treat if you're looking for a classic with all the current features. 
Enthusiasts respect its iconic classical appearance. However, engineers have used the newest CAD techniques to re-engineer the classic parts as necessary. They maximized the vehicle's quality, usefulness, and collectability.
This E-Type has an electronic ignition bracketed with a high torque starter motor. The E-type is reborn and effortlessly produces a thrilling power.
Aston Martin DB4
The classic DB4 is a masterpiece produced by Aston Martin. Aston Martin designed this grand tourer using their "Superleggera" manufacturing technique to make it lightweight.
This legendary DB4 made Aston Martin has entered a new era and resumed battle with other producers of high-performance sports cars. The fact that two of the top three sexiest cars are Aston Martins proves that the manufacturer has nailed the art of producing sexy cars.
Gordon Murray Automotive T.50
Gordon Murray Automotive T.50 is a bonus for all McLaren F1 enthusiasts. 
In addition to its stunning aesthetics, you can anticipate exceptional design and engineering from Gordon Murray Automotive's debut vehicle.
Its aerodynamic features dominate the stunning body of the T.50s. The combination of outstanding track dynamics and fan-assisted aerodynamics technology has made this irresistible. 
T.50 is a handsome fusion of design, performance, and pure sexy where the company has focused on the driving experience as one of the world's best driving automobiles.
Ferrari 812 GTS
The legendary Ferrari 812 GTS features a 6.5-liter V12 engine, allowing it to crank to almost 9,000 rpm. The Ferrari 812 GTS comes with a fast and easy seven-speed paddle shift gearbox and a full array of computerized devices to guarantee insane stats that are still practicable off the track.
The 812's interior has seating for two, is quite roomy, has decent aerodynamics, and is contemporary in style.
To appreciate the grand-tourist nature, the 812 comes in handy with a six-speaker stereo. But since the V-12 comes with its soundtrack, why listen to that?
Bugatti Chiron
The CHIRON is the fastest and most exclusive super sports automobile ever produced by BUGATTI. This work of art comes up thanks to its brilliant design, cutting-edge technology, and iconic, performance-oriented form.
As it moves toward the characteristic point that creates the car's distinctive shape, the carbon fiber body expands freely.
The result is a singular work of art with enduring worth and outstanding automotive achievement. That is what you would anticipate from a car with a price of millions.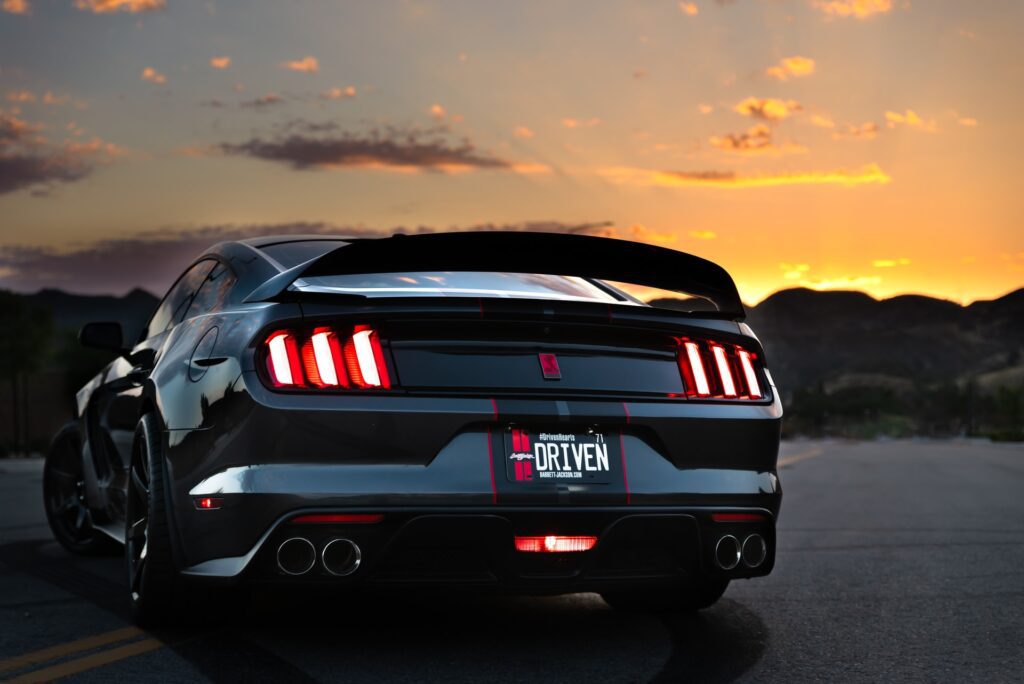 Classic Sexy Cars
Ford Mustang 390 GT
Mustang lovers regard the GT390 as one of the most well-known Mustangs. Respectfully known as the "Bullitt,." This vintage car is the model for many limited-edition Mustangs, made available in later years.
The classic GT 390 shows off its long hood and short deck feature. 
The mustang logo positioned at the grille center, spoke design wheels, air scoops, MUSTANG lettering, the emblem on the front fenders and the three bright metal taillights bring out the elegance.
Lotus Emira (& Evija)
This year sees the debut of the final petrol-powered Lotus, and it promises to send pistons out with a bang. The Emira, a supercar-style sports vehicle that costs less than a sports car, is off to a great start by being considerably sexier than Porsche's ailing Cayman.
Then there are the available powertrains: first, a supercharged V6 manual, then a four-cylinder turbo with AMG specifications.
Lotus is on track for a record-breaking 2022 thanks to the arrival of the Evija electric hypercar and advancements made on the company's maiden entry into crossover SUVs, which will support the new Emira.
The future of the all-time greatest British automobile marques is assured if it can turn the family Lotus into a money-printer as Lamborghini did with the Urus.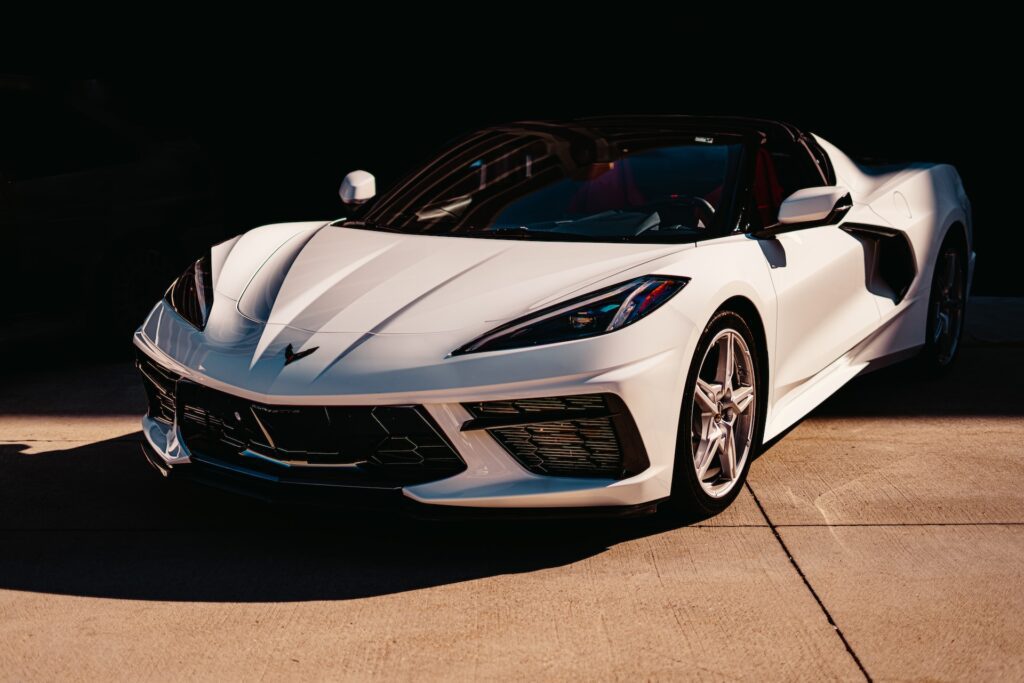 Chevrolet Corvette
A 6.2L LT2 V8 powers this mid-engine beauty. Chevy designed it to compete against all rivals.
The unique Ceramic White leather interior with crimson stitching and red seat belts gives a sexy interior. 
Further, the slopped front face and the rear tailpipes make this beast a definite head turner.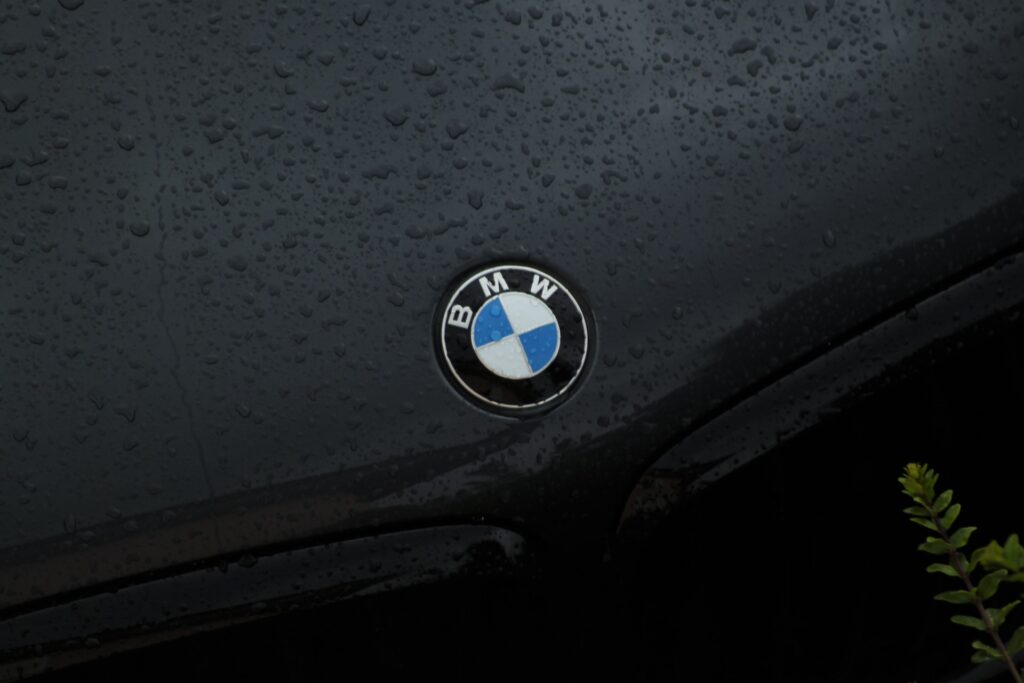 BMW Z8
BMW vehicles are no strangers to sexiness. Whereas, The BMW Z8 simply sums it up. BMW first created the Z series in the 1990s, debuted in 1999, and is now an evergreen vehicle. 
The BMW Z8 roadster, however, is a step just above the rest, not just because it played the lead in a James Bond film. But for its opulent curves and art-deco accents, which show the designer's wild sketching.
The consideration given to the exterior is reflected in the interior. The gauges were installed in a painted plastic panel that resembled the old-fashioned metal dashboards. Even the main touchpoints, such as switches and knobs, were made of sculpted metal, bringing up the old classy of Z8.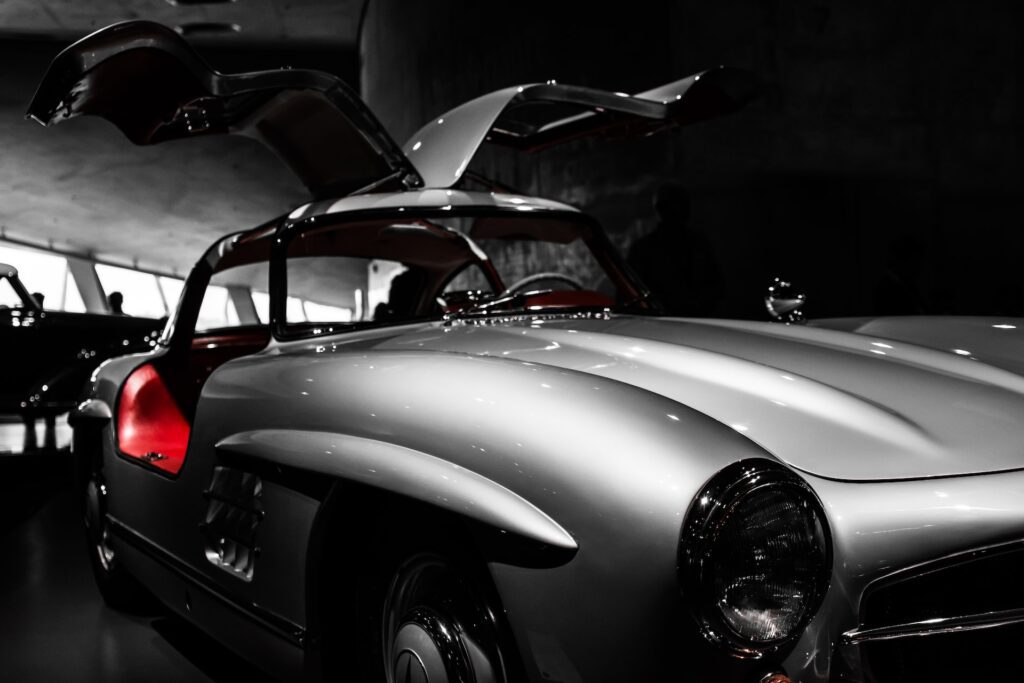 Mercedes-Benz SL300 Gullwing
The Mercedes-Benz SL300 Gullwing is a work of art that has wings and looks like a flying angel. Though it looks like a myth, this automobile with the gull wings was never forgotten.
This car enjoys more than 60 years of uniqueness, making the SL 300 Gullwing a stud among the classics. It's said that only 1400 cars of these were ever made.
What is Your Favorite Sexy Car?
There you have some of my favorite sexy cars of 2022. What do you think? If you have a favorite sexy car that we did not mention. Feel free to leave it in the comments below.